Author:
kyoto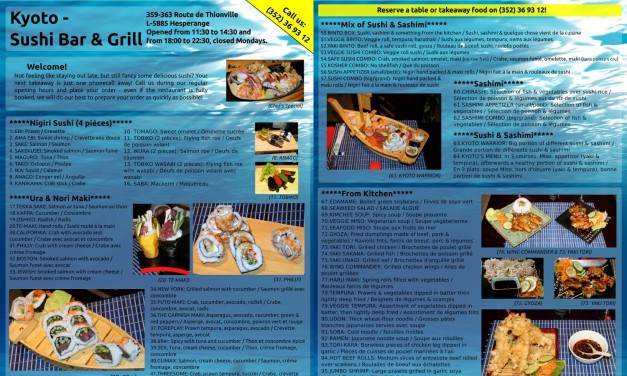 Don't forget to ask for your copy of our takeaway menu! It's free of charge and real shiny...
Read More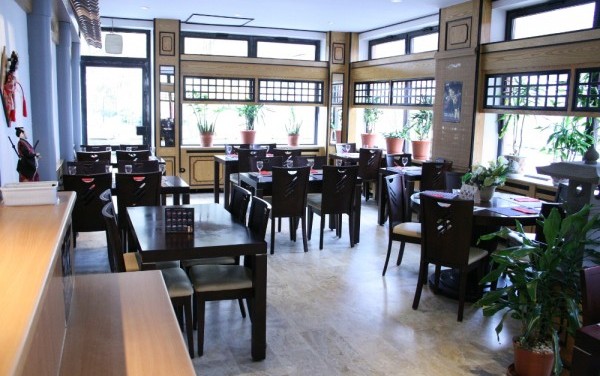 Welcome to the new website of Kyoto – Sushi Bar & Grill! We are conveniently located in Hesperange, just next to the church, and are opened Tuesday to Sundays, 11-1500 and 18-2300. You can book your table or order your takeaway on (352) 36 93 12, unfortunately, we do not take orders over the website....
Read More
Réservations & Commandes
Contactez-nous au +352 36 93 12 pour toutes vos réservations et commandes!
Horaires
Le restaurant Kyoto est ouvert du mardi au dimanche, de 11:30 à 14:30 et de 18:00 à 22:30. Ouvert tous les jours de l'année, sauf les lundis et Noel!
Follow Us